Code.Career can support your hiring needs in building or expanding your Software House with the most talented candidates, all based on your tech needs, culture prerequisites and future business plans.
It doesn't matter which Tech-Stack or what seniority you're looking for; we can find the right people for you.
Code.Career is the biggest Recruitment Consulting Agency in Greece that everyone speaks with developers (only!) and HR tech (freak) experts!
Code.Hub's Recruitment structure follows a normal process of Agile methodology. Recruitment teams have specific milestones in specific timelines with daily scrum meetings. Each tech-stack dedicated recruiter works on specific projects each week. Following this method, we have achieved delivering a shortlist in 1 week. Depending on your recruitment needs and preferred way of work, we can help you either with a more classic recruitment approach, or our award-winning DISRC methodology.
Agile process.
Weekly Sprints.
First Shortlist in 2 Sprints.
New Shortlist in each Sprint.
Agile process.
Weekly Sprints.
New Shortlist each week.
Pipeline management dashboard for every position.
Weekly committee Meeting + Report.
Large scale demand commitment ( over 15 position per Semester)
Since 2017, we have achieved a full market-mapping of all current technologies, and we manage on average 6.000 candidates per year for recruitment purposes. We have a huge network and one of the biggest databases of candidates (more than 27.000 CVs) and we recruit from Junior to Senior Tech profiles in every role.
We provide much more than a simple recruitment agency process, but also a branding and promotion service of each employer, abridging the gap between candidate and end customer.
In addition, we hold a yearly salary ranges review, in order to be able to help companies fulfill their hiring needs and retain their talents, based on real numbers that arise from the Greek market.
Interviews
70% technical
30% Personality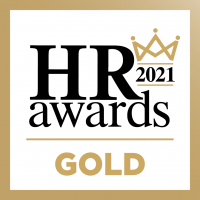 Code.Career was awarded in 2021 with Gold HR Award for their Recruitment Consulting Services regarding the "Most Effective Recruitment Strategy" in Greece.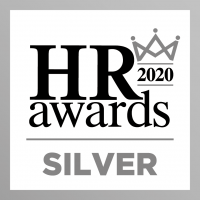 Code.Career was awarded in 2020 with Silver HR Award as one of the best Recruitment and Retention Consulting Services in Greece.
We connect with your vision and activate our network to find a talented professional who will join your team. Our tech knowledge and expertise allow us to look deeper than a resume and find real talents. Evaluating and speaking with more than 100 software engineers/day, we are capable of matching both tech skills and personality aspects, in order to fulfill the ideal job with the ideal candidate.
One of the company's priorities is that it follows a structured, organized recruitment process, based 70% on technical and 30% on personality aspects. Our team consists of 17 Tech Recruitment Consultants specialized in all technologies. Each recruiter from our team is focused on a specific technology, in which they have a deep technical understanding of the technologies/positions that are being managed and they are building day to day funnel. Our recruitment team is being trained by Software Developers from the market, regarding their technical specialization and on how to sort through the vast field of candidates. Additionally, our recruitment team are certified Technical Recruiters via LinkedIn Learning and Coursera.
of Tech Big Multinational Companies in Greece
of Tech Start ups in Greece
of the Tech market in Greece