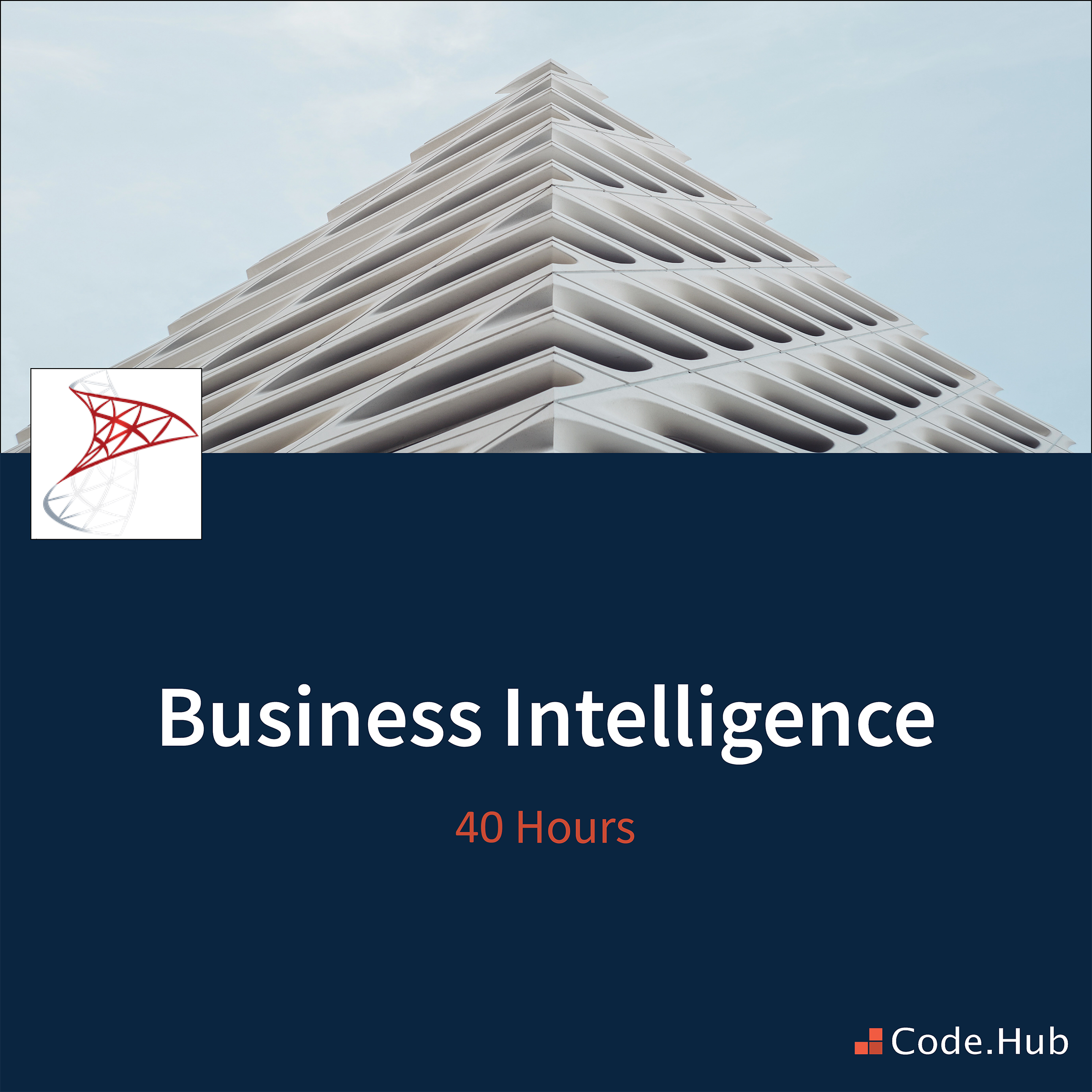 Business Intelligence
Discription
Business Intelligence focuses on enabling data-driven decision making by converting data into actionable insights. BI systems are becoming more and more important to all companies and corporate environments for supporting decision-making processes and applying a scientific approach to managing workflows. As highlighted by the Gartner BI and Analytics Magic Quadrant (BI MQ), Microsoft is a leading vendor and offers a broad range of BI and analytics capabilities, delivered via both on-premises solutions and the Azure cloud.
Through the Code.Learn Business Intelligence program, designed in exclusive collaboration with Athens Tech College, participants will be exposed to a complete hands-on experience on Microsoft technologies (Visual Studio, SQL Server Database Engine, Integration Services, Analysis Services, Reporting Services, Power BI, Azure) that aim to grant the successful graduates with highly in demand advanced software engineering and programming skills covering an end-to-end view of the BI process.
---
Key Objectives
The key learning objectives of this program can be summarized as follows:
Relational Database Systems & OLTP systems
Azure
Data Integration
ETL Process and advanced topics
Data Warehouses & Data warehousing aspects
Data Analysis
Reporting & Data/Information Visualization
Dashboards
Business Analytics
---
Target Audience
Higher education graduates in one of the following fields:
Computer Science
Ιnformatics
Software Engineering
Web and Mobile Development
Computer Engineering
or any other relevant area
---
Prerequisite Knowledge
No prerequisite knowledge is required.
---
Classroom
Sessions can be carried out:
Live in a physical classroom
Live online through video conferencing environments
Using a Hybrid combination of both live physical and online approaches
The teaching method will depend on the conditions at the time the training will run and on the participants' preferences.
PREMISES:

Code.Hub Training Center Leof. Alexandras 205, Athina 115 23