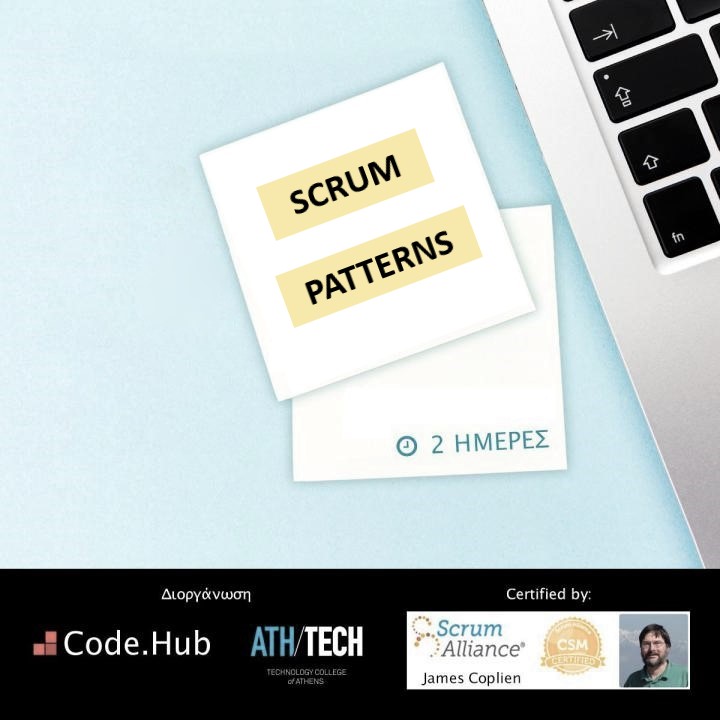 Scrum Patterns By James Coplien
Description
Through this Code.Learn Scrum Patterns program, designed in exclusive collaboration with James Coplien, author of "Organizational Patterns of Agile Software Development" and "Lean Architecture: for Agile Software Development", participants will learn how to use Scrum Patterns and what they mean to their organization, as well as how they can use them to chart a powerful new direction of Kaizen for their Scrum team. Participants will also dive deeper into Scrum compared to other trainings (CSM, PSM, or CSPO) – focusing on the special needs of each team.
---
Rationale
Scrum community experts have been collecting these secrets for years, and working together to write them down as patterns. Even the inventor of Scrum, Jeff Sutherland, now uses them as a central part of his training when describing Scrum.
---
Key Objectives
The key learning objectives of this program can be summarized as follows:

Scrum Patterns Principles & Fundamentals

Fundamental Pattern Theory

Patterns and Systems Thinking

How to use Scrum Pattern Languages & Sequences.

How to use Scrum Patterns?

Using Scrum Patterns to develop a Scrum Team.

Building your Product Organization

More Systems Thinking

What is a Scrum Product Organization?

Using Scrum Patterns to improve your Organization

Building a Scrum Master

Building Your Value Stream

A Scrum Value Stream

Improving your Value Stream

Building a Product Owner

Expert Q&A
---
Duration
1 full day (8 hours)
---
Target Audience
A Scrum Course is for anyone who is involved in small or large scale Scrum adoption. Above average Scrum knowledge is expected and required. This can be achieved by having experience in Scrum transformations, attending a Certified ScrumMaster course, Professional ScrumMaster course and by thoroughly reading Scrum introduction material such as the Scrum Primer and practicing Scrum.
---
Prerequisite Knowledge
Above average Scrum knowledge is expected and required. If none exists, then this can be achieved by attending a Certified/Professional Scrum Master course and by thoroughly reading Scrum introductory material such as the Scrum Primer, the official Scrum Guide and others.
---
Classroom
Sessions can be carried out:
Live instructor-led in a physical classroom at the Code.Hub Training Center
Live instructor-led online via our virtual classroom ecosystem
Using a Hybrid combination of both live physical and online approaches
The teaching method will depend on the conditions at the time of the training conduction, as well as the participants' preferences.
PREMISES:

Code.Hub Training Center Leof. Alexandras 205, Athina 115 23